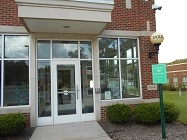 Russell Township
The new E-Commerce Exchange Location located at the Police Station.
Free coffee and conversation! At the Russell Police Department on Saturday, October 7th...
The Russell Police Station now has a safe place for buyers and sellers to meet face-to-face to finalize transactions made over the internet.
Free workshop presentation at Geauga West Public Library. Seating is limited and reservations are required.